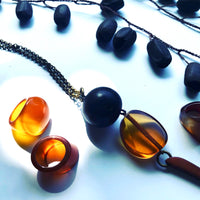 Exceptional jewellery by Clair Boubli
Created by hand using myriad materials collected from around the world
Cast gold, silver, brass and bronze
Brazilian semi precious desert stones
Amazonian seeds
Vintage components
Collections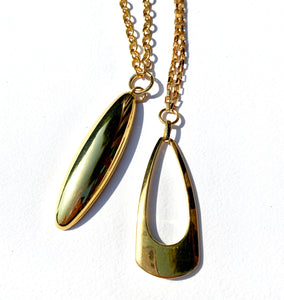 Necklaces, beads and pendants
Beautiful strings of hand beaded stones, vintage glass and seeds, pendants carved from pods and stones and hand cast precious metals, rejuvenated vintage pieces and components. All combined to create this unique collection. 
Necklaces and pendants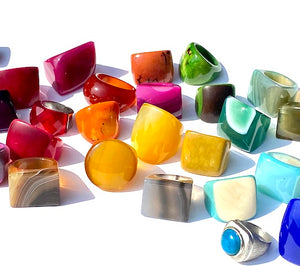 Unique handmade rings
Carved from solid Brazilian semi precious stone, Amazonian jarina seeds and woods. Hand cast precious metals and reworked vintage pieces.
Rings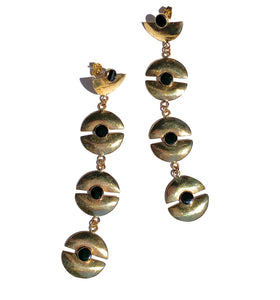 Earrings
A collection of earrings created in hand cast silver, brass and bronze, combined with reworked vintage beads and semi precious Brazilian stones.
Earrings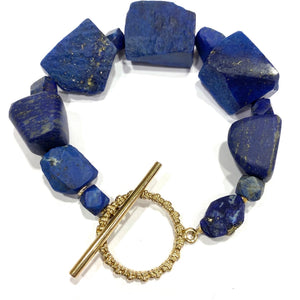 Bracelets, cuffs and bangles
Made by hand from semi precious stones, seeds, wood metals and lucite, combined and reworked with rejuvenated  vintage components.
Bracelets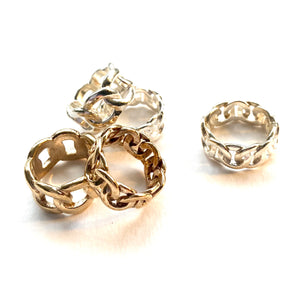 Hand cast silver, gold and brass
An exquisite collection of rings, pendants, earrings and bracelets. Hand cast in silver, gold and brass
Precious metals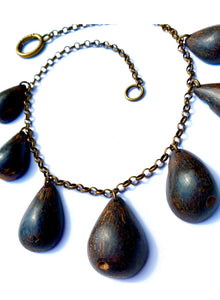 More Collections coming soon
New and uniques collections on their way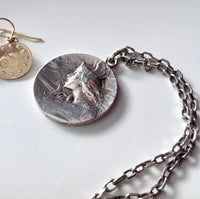 Hand cast precious metals
Exquisite pieces in silver, gold, bronze and brass
Joan of Arc, reproduction cast in sterling silver from 1908 art nouveau medallion
9ct gold fine coin earrings